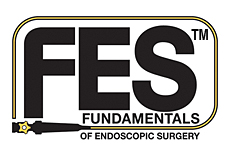 Welcome to Surgical Fundamentals Online Didactic!
This website gives you access to didactic content for the SAGES' FES, FUSE, and Safe Cholecystectomy programs. Didactics are available, at no charge, to anyone with a valid email address.
To get started, create an account by clicking on the register here link under the Login button to the right. You will be automatically enrolled into the FES and FUSE courses. Please visit the Course Catalog to enroll in Safe Cholecystectomy or the Chinese and Spanish language versions of FUSE.
Note: If the courses you've enrolled in do not appear on your dashboard, please Logout, wait a moment and log back in. Please contact us for technical support if this does not resolve the issue.
You are invited to study all of our courses, but please note that they are independent of each other, and only the FES and FUSE courses have a high-stakes exam of the same name. Please visit the FES (www.fesprogram.org) and FUSE (www.fuseprogram.org) websites for more information about the associated exam.
Technical Support: vanessap@sages.org
FUSE Program Support: info@fuseprogram.org
FES Program Support: info@fesprogram.org
Safe Cholecystectomy Program Support: betty@sages.org
User Guide, click here.